Results > Posts Tagged With > poem
Alex Vartan Gubbins was born in Chicago. He has a BA in African Languages and Literature from UW Wisconsin and an MFA from Northern Michigan University. He was the recipient of the 2014 Witter Bynner Translation Grant and a finalist in the North American Review's 2015 James
The post Khor Virap by Alex Vartan Gubbins appeared first on Every Day Poems.
Brian Beatty is the author of two recent poetry collections, Coyotes I Couldn't See (Red Bird Chapbooks, 2016) and Brazil, Indiana (Kelsay Books, 2017).
The post Lucky Barn by Brian Beatty appeared first on Every Day Poems.
Carol Hamilton: "I have recent and upcoming publications in Cold Mountain Review, Common Ground, Gingerbread House, Main Street Rag. Sacred The post Not Fair by Carol Hamilton appeared first on Every Day Poems.
Natalie Crick, from Newcastle in the UK, has found delight in writing all of her life and first began writing when she was a very young girl. She graduated from Newcastle University with a degree in English Literature The post The Moon by Natalie Crick…
My poetry has appeared in The Atlanta Review, Ellipsis, Friends Journal, Mythopoetry Scholar and Poem. One of my poems was set to music by composer Bruce Pennycook of the Butler School of Music at the University of Texas at AustinThe post Speaking Thr…
Thomas Cannon's story about his son is the lead story in the anthology Cup of Comfort for Parents of Children with Autism. He also has his humorous novel The Tao of ApathyThe post Untraveled Tracts by Thomas Cannon appeared first on Every Day Poems.
The Assassin of Ether by Larry D. Thomas Centering the cross hairs of the mercenary squarely on the essence of the atom, he squeezes the trigger of time. For his slingshot of bewilderment, he polishes the stones of his thoughts. His talisman is the lim…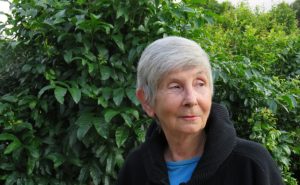 Stefanie Bennett is of mixed ancestry, Italian, Irish, Paugussett-Shawnee. She has published several volumes of poetry, a novel, and a libretto and worked with Arts Action for Peace.
The post Rumi & the New 'White Flag' Physics by Stefanie Bennett appeared first on Every Day Poems.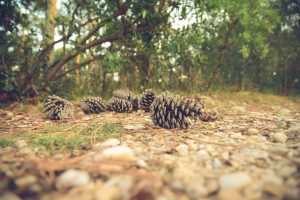 Dynamite by Anders Carlson-Wee My brother hits me hard with a stick so I whip a choke-chain across his face. We're playing a game called Dynamite where everything you throw is a stick of dynamite, unless it's pine. Pine sticks are rifles and pinecones are grenades, but everything else is dynamite. I run down the driveway and back behind the…
The post Dynamite by Anders Carlson-Wee appeared first on Every Day Poems.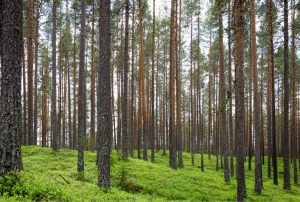 Jean Varda's poetry has appeared in The Berkeley Poetry Review, Poetry Motel, Manzanita Poetry & Prose of the Mother Lode & Sierra, Avocet A Journal of Nature Poems,
The post Channeling Emily by Jean Varda appeared first on Every Day Poems.